Log In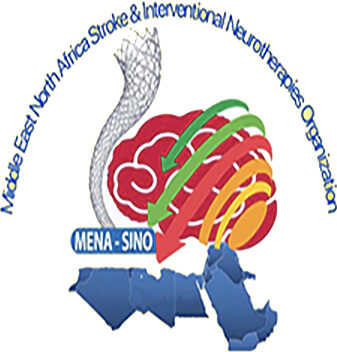 Welcome to the forefront of medical innovation in the Middle East and North Africa (MENA) region: the MENA-SINO Registry and Research Platform for Cerebrovascular Diseases. This pioneering initiative stands as a collaborative beacon, merging the expertise of medical professionals across the MENA region to address one of the most pressing healthcare challenges of our time - cerebrovascular diseases. With a focus on strokes, aneurysms, AVM , and related CV conditions, this platform not only facilitates the gathering of invaluable data but also fosters groundbreaking research that promises to reshape the landscape of cerebrovascular healthcare. As the nexus of medical knowledge and cross-cultural collaboration, the MENA-SINO Registry and Research Platform holds the potential to revolutionize diagnosis, treatment, and prevention strategies, ultimately enhancing the quality of life for millions across the MENA region and beyond.
🌍 Introducing the MENA-SINO Research Platform: Connecting Minds Across Regions! 🌏
We're thrilled to welcome you to the MENA-SINO Research Platform, your gateway to collaborative exploration and innovation. As a dedicated hub for the MENA (Middle East and North Africa) region, we proudly present a unique platform that bridges the gap between researchers, scholars, and enthusiasts from both the MENA region .
🔬 What We Offer:
Cross-Cultural Collaboration: Join a vibrant community where experts from the MENA region  can collaborate, exchange ideas, and contribute to groundbreaking research.
Research Registry: Showcase your research projects and findings, allowing others to discover your work and foster new connections.
Networking Opportunities: Expand your academic and professional networks by connecting with like-minded individuals who share your research interests.
🌟 Welcome to the MENA-SINO Research Platform! Explore the vast potential of cross-regional collaboration and innovation. Join us in fostering a dynamic exchange of knowledge between the MENA region .
📚  Your research journey starts here! Curate and present your projects on the MENA-SINO Research Platform. Connect with researchers, scholars, and visionaries from the MENA region  and let your discoveries shine.
Join us today and be a part of this exciting cross-cultural exploration. Let's shape the future of research, together!
---
REDCap is a secure web platform for building and managing online databases and surveys. REDCap's streamlined process for rapidly creating and designing projects offers a vast array of tools that can be tailored to virtually any data collection strategy.
REDCap provides automated export procedures for seamless data downloads to Excel and common statistical packages (SPSS, SAS, Stata, R), as well as a built-in project calendar, a scheduling module, ad hoc reporting tools, and advanced features, such as branching logic, file uploading, and calculated fields.
Learn more about REDCap by watching a brief summary video (4 min). If you would like to view other quick video tutorials of REDCap in action and an overview of its features, please see the Training Resources page.

NOTICE: If you are collecting data for the purposes of human subjects research, review and approval of the project is required by your Institutional Review Board.
If you require assistance or have any questions about REDCap, please contact MENA-SINO registry Administrator (+440203 828 8770).
MENA-SINO Research 
Presenting the PLANE Initiative: Mapping the MENA Stroke Landscape
Welcome aboard the PLANE Initiative, where we're taking flight to navigate the vast landscape of stroke-related data in the MENA region (Middle East and North Africa). Our mission is to create a comprehensive Stroke Registry that sheds light on this critical health issue, providing valuable insights and fostering collaboration among medical professionals, researchers, and communities.
🔍 What PLANE Stands For:
Patient Data Insights: Gather and analyze anonymized patient data to gain a deeper understanding of stroke trends and risk factors across the MENA region.
Linking Medical Experts: Connect medical professionals and researchers to share knowledge, expertise, and best practices for stroke prevention, treatment, and rehabilitation.
Advancing Research: Provide a platform for researchers to access a wealth of stroke-related data, accelerating the development of effective strategies and interventions.
Networking Communities: Establish a network of support for stroke survivors and their families, offering resources, information, and a sense of belonging.
Educational Outreach: Raise awareness about stroke prevention and early intervention through community outreach, education, and public campaigns.
Embark on this journey with us to make a lasting impact on stroke care and research in the MENA region.
REDCap Features
Build online surveys and databases quickly and securely in your browser - Create and design your project using a secure login from any device. No extra software required. Access from anywhere, at any time.
Fast and flexible - Go from project creation to starting data collection in less than one day. Customizations and changes are possible any time, even after data collection has begun.
Advanced instrument design features - Auto-validation, calculated fields, file uploading, branching/skip logic, and survey stop actions.
Diverse and flexible survey distribution options - Use a list of email addresses or phone numbers for your survey respondents and automatically contact them with personalized messages, and track who has responded. Or create a simple link for an anonymous survey for mass email mailings, to post on a website, or print on a flyer.
Data quality - Use field validation, branching/skip logic, and Missing Data Codes to improve and protect data quality during data entry. Open data queries to automatically identify and resolve discrepancies and other issues real-time.
Custom reporting - Create custom searches for generating reports to view aggregate data. Identify trends with built-in basic statistics and charts.
Export data to common analysis packages - Export your data as a PDF or as CSV data for easy analysis in SAS, Stata, R, SPSS, or Microsoft Excel.
Secure file storage and sharing - Upload and share any type of file with anyone in the world through the File Repository feature or Send-It tool. Also works with exports and other built-in file uploading features.
Data-based triggers and alerts - Send real-time alerts and notifications to your team or other stakeholders via email, text, or phone based on certain data being entered or specific questions having a particular answer.
Connect to other resources - Use built-in features (API) to move data to/from your project. Build your own custom software development features to connect your project to other systems.